Frankie the Dinosaur is going to be roaming around North Aurora Days 2023!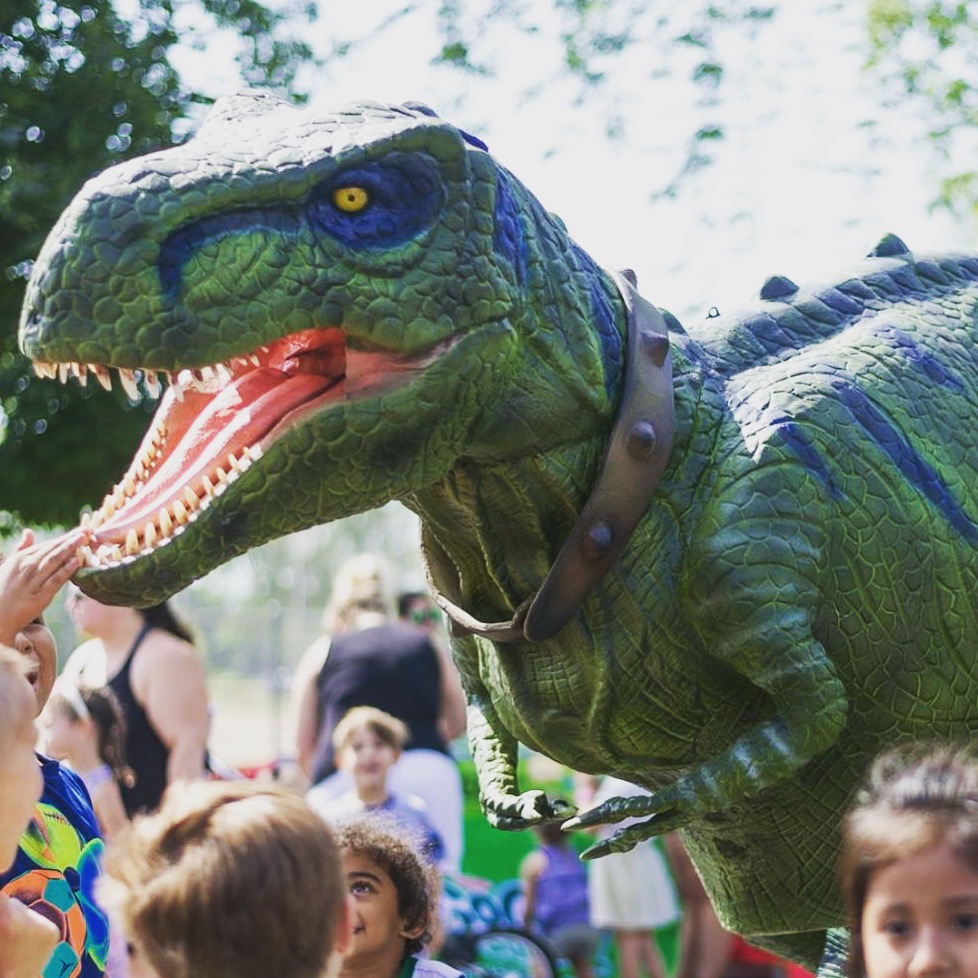 This is your chance to get up close to and interact with a walking dinosaur that is part animatronic/ part puppet. Beware, he is pretty big and impressive! Frankie is about 7 feet tall and 12 feet long!
He'll be traveling about North Aurora Riverfront Park (25 East State Street) on Saturday, August 5, 2023 from 6pm – 7pm.